When muscles are injured, they can easily become atrophied. This condition makes it difficult for the muscles to contract and function normally. Inducing movement through the use of muscle stimulation will help your muscles recover and build strength. At Advantage Spine & Disc in Boise, ID, we offer this treatment. Our chiropractor, Dr. Jamie Ricks, is dedicated to helping you return to a pain-free life.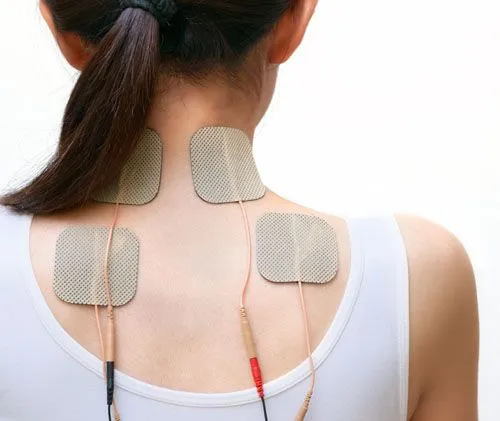 What Is E-Stim?
E-Stim, also referred to as muscle stimulation, is a treatment used for various muscle disorders. E-Stim uses electrical currents to induce muscle contractions. Patients turn to this treatment option because it is non-invasive. This is a wonderful alternative to pain medications.
During an E-Stim session, a patient will lay down on the table. Electrodes will be applied to the targeted areas. Gentle electronic impulses will be sent into the muscles. These impulses will cause a contraction in that area. Eliciting these contractions helps the muscles to build strength and to heal following an injury or surgery. Not only is this method pain-free, but most patients report enjoying the sessions.
Benefits of Muscle Stimulation
This treatment has many benefits. Depending on the type of condition we are treating, you could see any or several of the following benefits of treatment:
Improved blood flow
Increased muscle tone
Increased mobility
Prevention of atrophy
Relaxation
Release of endorphins, which act as natural pain killers
This treatment is highly recommended for people dealing with chronic pain conditions. Some of these conditions can include MS, fibromyalgia, fatigue, and other disorders. This type of treatment is also beneficial for athletes. Muscle stimulation can reduce swelling after training, as well as soreness. Treatments can also speed up recovery following an injury.
How It Works
When you first visit Dr. Ricks, you will be evaluated for treatment options. We will perform a physical exam to look for the root cause of your pain. After a diagnosis, we will create a personalized treatment plan for you. Depending on your health, overall wellness, and your particular conditions, we will help determine if E-Stim is right for you. Patients who have a pacemaker or heart device should not undergo these treatments. The electric impulses can disrupt the function of the device. This type of treatment is also not recommended for pregnant patients.
Visit Our Chiropractor in Boise, ID for Muscle Stimulation
If you are suffering from chronic pain, we can help. At Advantage Spine & Disc in Boise, ID, Dr. Ricks provides muscle stimulation to alleviate pain and help you heal. Call us today to schedule an appointment.