The muscle fibers in your body are wrapped by myofascial tissues. This provides support for them and helps to keep them connected to other body parts. When the myofascial tissues become tense, you can experience pain in the muscles and joints. The team at Advantage Spine & Disc in Boise can help with myofascial release to provide you with pain relief.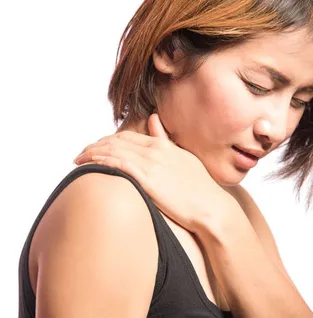 What Should You Know About Myofascial Pain?
Identifying trigger points that are causing you pain involves using finger pressure to find the areas that aren't moving as they should. These areas are often hard or stiff, and they cause deep persistent pain. The pain may be referred pain, which means that it comes from stiffened myofascial tissues that are not right at the area where the stiffness occurs. The painful area can be considerably large. In some cases, pain is caused by stress-induced muscle clenching or because of an injury to the tissues.
Chiropractic Care for Myofascial Pain Relief
Dr. Ricks will locate the trigger points that are causing the tension in your myofascial tissues. Using special release techniques, he will monitor your responses to determine how the therapy is working. The goal is to reduce the tension and stiffness to help you find relief from the pain that's making your life difficult.
There are many potential causes of muscle and joint pain. Coming in for a series of chiropractic adjustments can help you to find optimal pain relief. Our chiropractor may give you special exercises and stretches to help you feel your best in between appointments. Performing these exercises will strengthen your body, improve the benefits of chiropractic care, and reduce the likelihood of your myofascial pain returning in the future.
Our chiropractor may also suggest techniques to help you cope with stress or anxiety since these conditions often exacerbate myofascial pain. Using a holistic comprehensive approach to address myofascial pain can alleviate the symptoms so you can live your best life.
Schedule an Appointment with Dr. Ricks for Myofascial Release in Boise
If you are looking for chiropractic care in Boise, the chiropractic professionals at Advantage Spine & Disc are ready to assist you. When you first visit our office, Dr. Ricks will assess your musculoskeletal system to determine how you will benefit from myofascial release therapy. Call us today at (208) 336-2225 for more information or to schedule an appointment with our chiropractor.