Stretching and Strengthening Exercises at Advantage Spine and Disc
For a complete range of chiropractic care services in Boise, we encourage you to visit us at Advantage Spine and Disc. We offer various types of chiropractic care services. We are pleased to provide our patients the services of Dr. Ricks, who is a highly experienced and accomplished chiropractor. Our Boise facility allows us to provide quality care to several surrounding cities.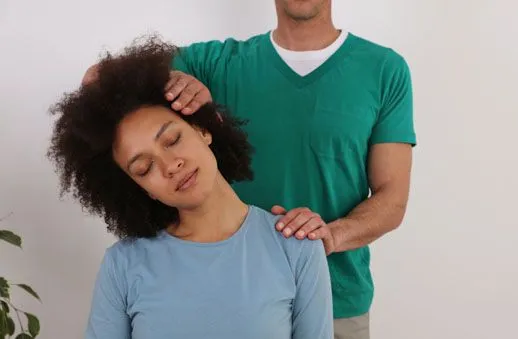 One of the services we offer at Advantage Spine and Disc is chiropractic stretching and strengthening exercises. These exercises can play a key role in improving your overall health and fitness. If you are suffering from chronic pain, stiff joints, recovering from an injury, or suffer from other types of conditions, these exercises can help you get long-term relief.
Chiropractic Stretching and Strengthening
As you have heard before, exercise is good for your overall health. It is shown to offer physical and mental health benefits. Our chiropractor specializes in skeletal and neuromuscular anatomy, providing you proper posture and exercise techniques. With a deep understanding of how the muscles, joints, and other body parts work and how they are connected, our chiropractor is the ideal professional to prescribe a stretching or strengthening program for your needs.
In your first session with us at Advantage Spine and Disc, Dr. Ricks will discuss your medical history, perform a physical inspection of your body, and may require additional diagnostics tests for a thorough assessment. Once your assessment is complete, Dr. Ricks will prescribe a customized stretching or strengthening program designed to meet your specific requirements.
The stretching and strengthening exercises might include a full-body program or focus on certain muscles or joints of the body. If you have recently recovered from an injury, it is important to manage the pressure placed on your muscles or joints. Overloading or overstretching the area under recovery can worsen the condition. Therefore, your initial assessment and regular progress checkups are extremely vital to the success and effectiveness of the stretching and strengthening program.
Contact Us for Exercise Treatment from Our Boise Chiropractor
We highly recommend that you do not start any type of stretching or strengthening program without consultation with a health care professional. For chiropractic care, we invite you to visit us at Advantage Spine and Disc. Allow us to improve your quality of life, health, and wellness by using our experience and skills in chiropractic care. To book an appointment with Dr. Ricks, you can reach us over the phone or website. We will be glad to guide you on what to expect from your first visit to our state-of-the-art facility in Boise, ID.